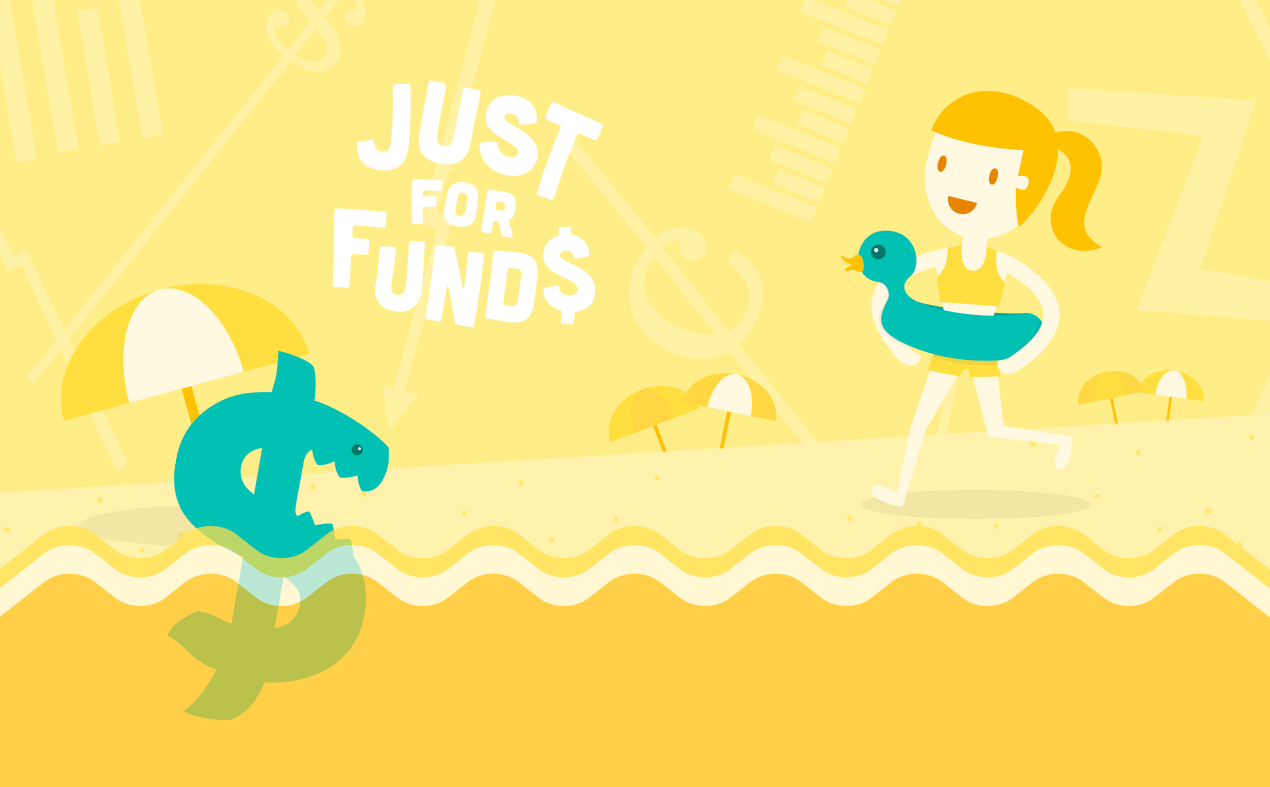 How to Avoid Becoming Financial Shark Bait When You Travel
Going somewhere? Read this first, then enter to win $1,000 in Just for Funds.
Spain, France, and Italy? Scratch that. How about Vietnam, Cambodia, and Thailand? You may spend hours planning where to go, yet not spend a second thinking about your budget. If you don't take the right steps with your money when you're travelling, you could end up missing the boat money-wise. Follow these tips and your wallet will thank you when you return from your incredible journey.
Make sure you have travel insurance
One of the biggest mistakes you can make when travelling is not having the right travel insurance in place. Here in Canada, we're spoiled by free healthcare, but a trip to the doctor in the U.S. or abroad could cost you hundreds, if not thousands of dollars. The good thing is that you might already be covered. Some schools offer travel insurance as a standard student benefit, and you may still qualify for coverage under your parent's employee health benefits. You'll need to check the policy details to find out if and what you're covered for. If you don't currently have any travel medical insurance, be sure to pick up a policy before you depart. CIBC offers different travel insurance plans. You can get a quote online here.
Avoid excessive currency exchange fees
Did you know you pay a fee whenever you exchange your Canadian dollars? This fee can vary depending on where and how you exchange your money. Generally speaking, the cheapest way to get cash in a foreign currency is to use local ATMs since you'll only pay a 2.5% fee on top of the spot rate + any ATM fees. Credit cards also charge a 2.5% fee, but there are a few credit cards without foreign transaction fees which means you'll get the best rate possible. Banks in Canada offer competitive rates for commonly traded currencies, but if you need something a little more foreign, you'll want to double check the bank's exchange rates before committing.
As a CIBC member, you can order foreign currencies online and have it delivered to your house, your local Banking Centre or even pick it up at Pearson Airport. Alternatively you can get a CIBC Smart™ Prepaid Travel Visa* Card to avoid foreign exchange surprises. Pick a currency – U.S. dollars, euros, British pounds or Mexican pesos – load the card and go. CIBC's Mobile Banking app also now has a "Travel Tools" feature, which uses GPS location to automatically indicate foreign exchange rates and fees incurred when using your Visa to make purchases outside of Canada.
Don't pay full price when you don't have to
Whenever you travel, always bring your student card since many attractions and even restaurants offer discounts for students. Your regular student ID card will likely do, but you could also apply for an ISIC card, which is recognized in most parts of the world. If you plan on visiting a lot of attractions during your travels, you'll want to check to see if the city you're visiting offers some kind of attraction pass such as the CityPASS. Finally, don't forget to see if the attractions you're interested in have any free days. If you're lucky, timing will work out and you'll get in for free.
NEVER pay for your trips with a credit card if you're broke
So your friends have booked an epic Eurotrip and you're having some serious FOMO. But wait, you just remembered you have a credit card that you can use to fund your trip. Let me stop you right there. NEVER use a credit card to pay for your travels, unless you plan on paying the full balance by the next due date. Basically, don't spend money you don't have. Credit cards have an average interest rate of 20%, that's a pretty healthy premium to pay. Trust me; you don't want to fall into a spiral of debt, it can be hard to get out of later.
On the flipside, if you're in a good spot money-wise and can pay off your balance, the CIBC Aventura ® Visa* for students is one you should check out. You can rack up points to use towards flights and travel when you buy things like groceries and gas.
Travel for free
If you have student loans, maybe a vacation isn't a good idea, but you still might be able to travel for free. Many schools offer study abroad programs where you can earn some of your credits in another country. There are also student exchange programs and working holidays that may be available to you. Technically these programs aren't free, but they'll cut your travel expenses dramatically.
Think twice about posting every detail
There's nothing like live posting your adventures on Instagram, Snapchat, and Twitter. YOLO right? But there's just one problem, by posting every detail about your whereabouts, everyone knows that you're not home. That essentially leaves your home as a prime target for thieves. Now it's true, it's unlikely random criminals will know where you live, but who knows who has a grudge against you. The last thing you want is to become a victim of theft because of your social media updates.
The final word
Travelling is one of the best things to do. Not only will you see the world, but you'll learn more about yourself when you're off on your adventures. While on your travels, there's no reason to spend more than you have to. Be aware of all your costs and save wherever you can.
Would $1,000 help scratch your travel itch?
Your Chance to Win $1,000
Take this week's challenge and you'll be in the running to win this week's $1K prize*.
Brought to you by CIBC. General information not about CIBC Financial products is provided for your reference and interest only. The above content is intended only to provide a summary and general overview on matters of interest and is not a substitute for, and should not be construed as the advice of an experienced professional. CIBC does not guarantee the currency, accuracy, applicability or completeness of this content.
The CIBC logo is a registered trademark of CIBC, used under license. Aventura® is a registered trademark of CIBC. CIBC Smart™ is a trademark of CIBC. Visa is a trademark of Visa Int., used under license. All other trademarks are owned by their respective owners.
*No purchase necessary. Contest open July 28, 2017 to October 5, 2017 to legal residents of Canada 16+ who are current students of an accredited Canadian university, college or secondary school. Ten (10) prizes available to be won, each consisting of one (1) $1000 cheque. One (1) prize is available to be won per Challenge Period. Odds of winning depend on number of entries received per Challenge Period. All amounts in these Rules are in Canadian dollars. Math skill-testing question required. Full rules available here.