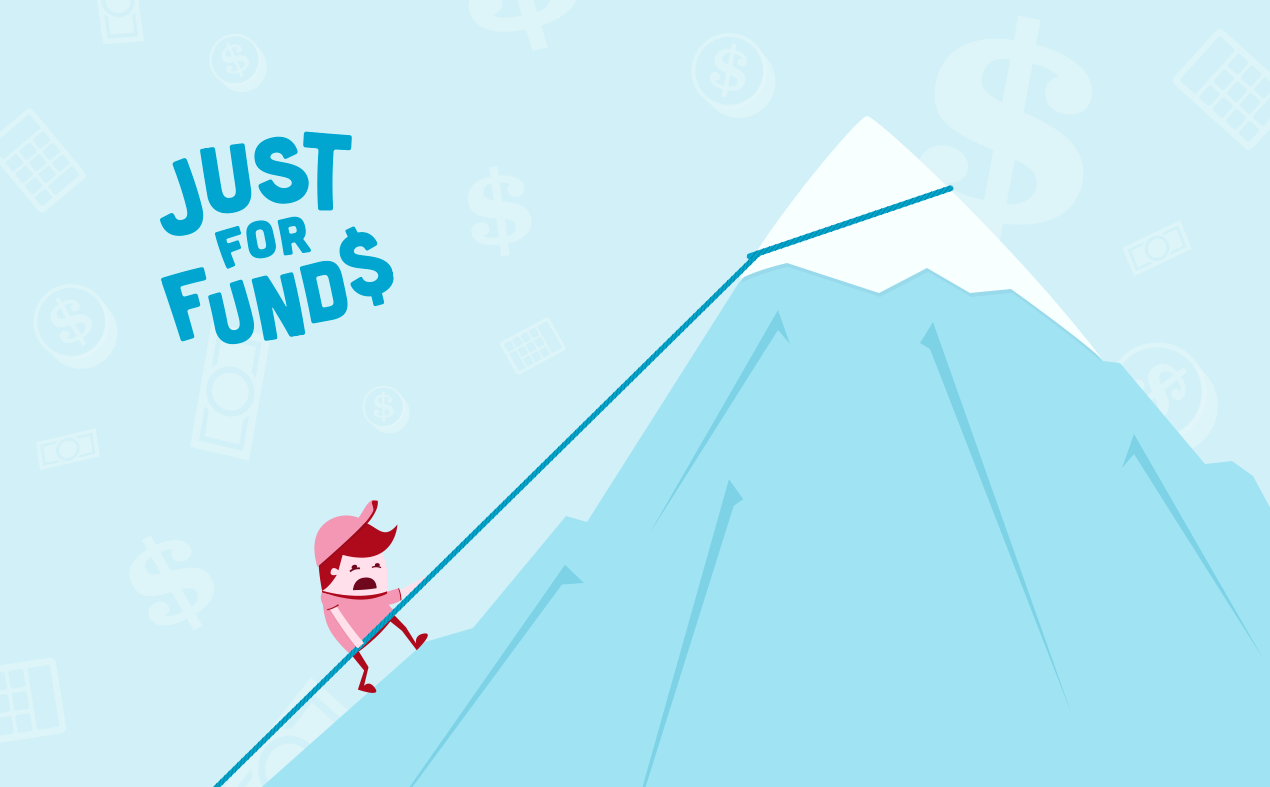 How to Start Chipping Away at Your Mountain of Debt
We can all agree that one of the worst parts of being a student is paying off student debt. But if you take this week's Just for Funds challenge, you could win $1,000 to throw towards it.
The average debt-ridden student graduating from university owed $26,819, according to the Canadian University Survey Consortium's latest annual report.
Head meet wall.
Chances are, if you're reading this, you'll be paying off your student loans in the not-so-distant future. Thankfully, there are ways to make paying off student debt manageable and even enjoyable. Frugality Magazine recently published this guide to making debt repayment fun.
Here are some of our favourites from the article, and a few extras from around the web, adapted to be realistic for student budgets and the schedules of young professionals.
Turn your passion into a side hustle
It's not kindergarten anymore. Adults have stopped saying "follow your dreams" and started saying "be realistic." Well, in a lot of cases, you can make a living out of your passion. You can start a small business. Love making art or jewelry? Sell your stuff on sites like Etsy. Bitten by the writing bug? Tackle some freelance articles for publications you love to read. It's all about finding your niche.
The Guardian published a handy guide with tips for people looking to start a side gig, and there are countless bloggers out there sharing their stories about how they did it.
Set little targets- and reward yourself for meeting them
Paying off debt quickly doesn't necessarily mean depriving yourself of any joys in life.
Sometimes it can be fun to make a game out of paying off debt by setting goals for yourself (beyond the minimum amount due) and treating yourself when you meet them. Something as simple as a pair of jeans for every $1,000 off your debt is a great incentive and offers some occasionally important instant gratification.
Make a (realistic) budget
In order to set aside enough money to start chipping away at your debt, you need to ensure you have enough money each month to set aside after your bills.
It's important when you're making a budget to take into account all of your spending. Don't forget to budget for entertainment, fun, and unexpected expenses. Take your receipts and break them all down. Once you know where your money is going, then you can look at where you can trim the financial fat. The CIBC Student Budget Calculator is a helpful tool to help you stay on track.
Don't wait!
Being a student is expensive. That's why we take out loans, right? It seems counterproductive to take out loans only to pay them back right away, but chipping at your student debt while still in school, even if it's only $10 a month, can save you mass amounts in interest payments later on, and you can generally chip away even more in the summer while working full time. You'll thank yourself later.
Invest (if you can)
Contrary to popular belief, you don't need a huge lump sum or a lot of disposable income to start investing. Many banks can get you started with just a few hundred dollars.
Making your money work for you while you're in school can give you some extra money to put a dent in your debt down the road. However, it is important to do your research! A good place to start is your bank, by sitting down and talking to a financial advisor about what your options are. You can set up a meeting with a CIBC advisor online. It's easy peasy steak and cheesy.
One of the things you want to think about is how much of a risk you want to take, what kind of investments you want, and how much you're willing and able to contribute. The Canadian Bankers Association sums up different kinds of investments and offers a guide to help you decide which is right for you.
Prioritize your repayments
This is probably one of the simplest, and simultaneously one of the most important. Prioritize paying off the loans with the highest interest rates first, since these are the loans that will cost the most in the long run. Credit cards generally accrue the highest interest rates (averaging around 20% annually), but it's important to do your research.
Alright mountain climber, ready to take this week's challenge?
Your Chance to Win $1,000
Take this week's challenge and you'll be in the running to win this week's $1K prize.
General information not about CIBC Financial products is provided for your reference and interest only. The above content is intended only to provide a summary and general overview on matters of interest and is not a substitute for, and should not be construed as the advice of an experienced professional. CIBC does not guarantee the currency, accuracy, applicability or completeness of this content.
**No purchase necessary. Contest open July 28, 2017 to October 5, 2017 to legal residents of Canada 16+ who are current students of an accredited Canadian university, college or secondary school. Ten (10) prizes available to be won, each consisting of one (1) $1000 cheque. One (1) prize is available to be won per Challenge Period. Odds of winning depend on number of entries received per Challenge Period. All amounts in these Rules are in Canadian dollars. Math skill-testing question required. Full rules available here.