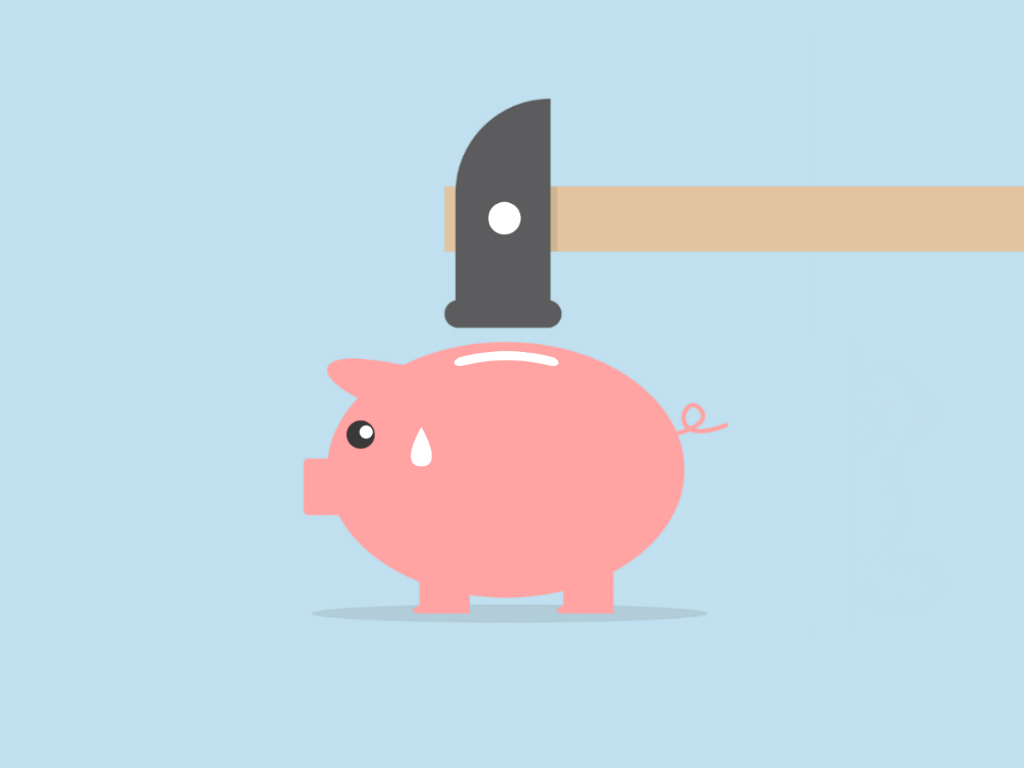 Things Worth Spending Money On (If You Don't Have a Lot of It)
Ever hear the phrase, "you can't afford to be cheap?" As students, we're often lectured to save our money and stop spending it on things like fast food, partying, and leisure activities.
Yes, cutting back on some things is beneficial, but there are just some purchases where students can't afford to be cheap. So in this article, I'm going to offer you some suggestions for a couple of big-ticket items that may be well worth the investment.
A Laptop
You're going to need a computer. It's crucial when making this investment, however, to look into what kind of computer your program requires, what's the most user-friendly for you, and how to get the best bang for your buck. Do some research before making your final decision, and look into all the details when it comes to choosing your perfect fit. Remember, it may be less expensive to buy a machine that's going to last four years or more than it is to buy something that may be obsolete in two years.
Printer (with a scanner)
This one is huge. You're definitely going to be printing a lot of essays in your post-secondary career, some that have page numbers higher than your bank account balance. For that reason, you're not going to want to be running back and forth to the on-campus printing station and paying for each sheet. It's important to invest in a good printer that also serves as a scanner, for sending assignments to your instructors or hand-written notes to friends.
A Good Backpack
A cheap backpack can turn out to be a huge pain. Literally — they can really pinch your shoulders. Look into getting a backpack with all the features you need, like padded shoulder straps, a separate laptop compartment, plenty of room for textbooks and binders, and everything else you'll be toting around for the day. Your back will thank you, and you'll thank yourself when you're not digging around in a sea of loose stationary, kinked charging cables and crumbled granola bars.
An External Hard Drive
These guys are not cheap, but they're honestly so indispensable. Picture this, it's the night before the final exam for your most challenging course. You're really trying to cram. You turn on your laptop… only for the screen to flicker to black and turn off. Your computer is fried. What do you do? All of your hard work is gone, and the final is only hours away. Okay, cue end of nightmarish hypothetical, but you get the point. Realizing that a whole semester-worth of notes are not gone forever the night before the final exam is a pretty priceless feeling. Pick up a good external hard drive, and back-back-back it up! (Before it's too late).
Comfortable Shoes
These are a biggie for off-campus students. If you're going to be at school for 8+ hours in a day, it's important to have something comfortable on your feet. Fashion is important, but comfort and practicality definitely come first. Invest in a good pair of comfortable, waterproof (preferably), light-weight shoes to help make sure you start every day off on the right foot. Or shoe. You get it.
A Reliable Car (if you live off-campus)
A no-brainer, for sure, is transportation. If you're living off-campus and commuting to class, you may want to invest in a reliable car. Make sure you shop around and find something that fits in your budget, is good on gas, is safe, and comfortable. This is one of those expenses that we can dread making, given the price, but could save you a world of hassle if done right.
Textbooks
Unfortunately, we have no choice when it comes to buying textbooks. Do you want to drop $200 on a book about philosophy in the 18th century? Probably not, BUT you can choose how much you're willing to pay for these (most of the time). Look into buying from other students. Do some digging on Facebook and see if you can find a used-book-buy-and-sell page for your school. There are loads of other methods for finding used books, such as thrift stores, textbook-rental places, garage sales by graduating students, or even online vendors. Keep in mind that you may be able to sell these back to your school bookstore once you're finished (for a small price) or to other students.
It can certainly be tricky to navigate the world of post-secondary school expenditures, but keep in mind that they're called investments for a reason.