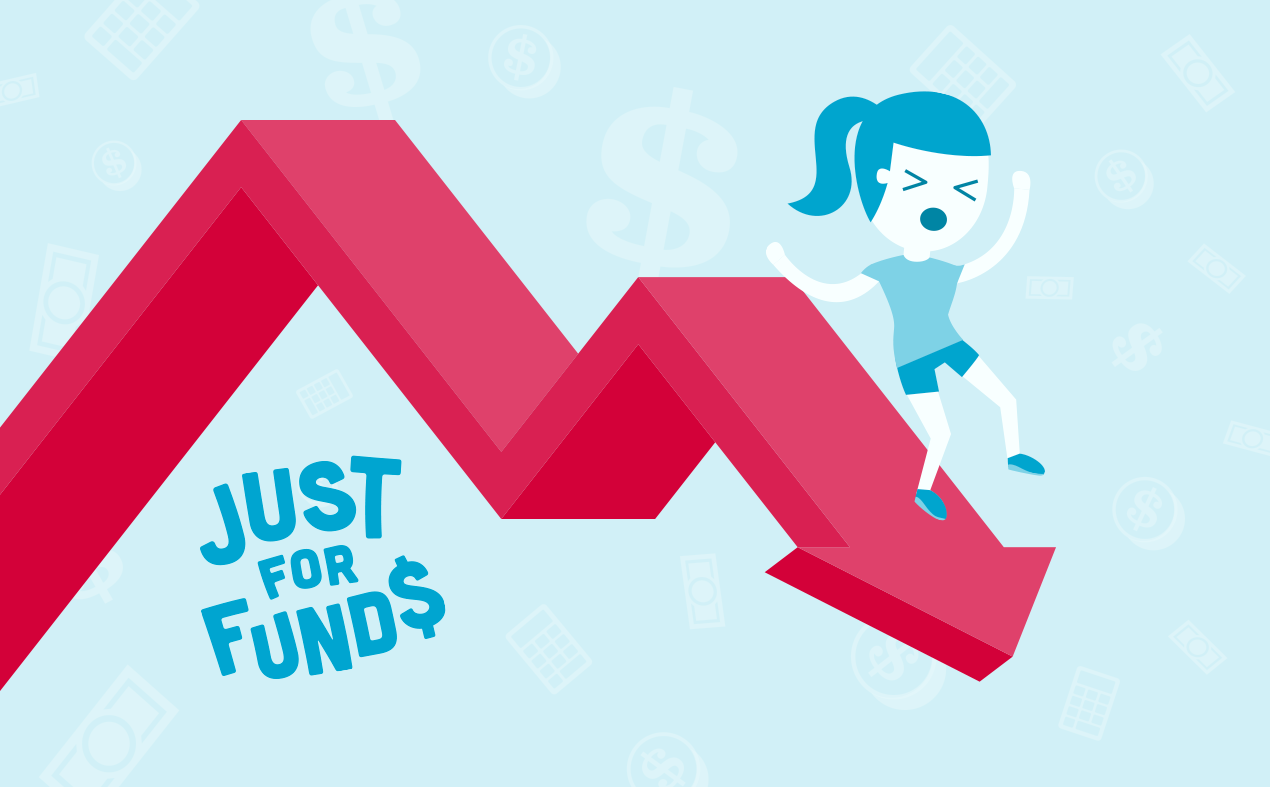 What to Know Before You Get a Student Line of Credit
Get interested in interest, and enter for a chance to win $1,000 in Just for Funds.
For most students, credit (lines of credit, credit cards, etc.) is the key that unlocks the doors to a post-secondary education.
It might all seem a little daunting at first, but finding the means to pursue higher education is a major life milestone, and your first steps towards a career you love.
Sure, what you don't understand can be a little freaky, especially when it comes to a new responsibility that will affect your life for years to come. But as the old mantra goes, "knowledge is power." So let's empower you by helping you to better understand your student line of credit.
One of the most important things to understand when it comes to credit?
Interest.
What is interest?
Interest is a fee you pay to someone who lends you money. You're paying for the privilege of having the money now, as opposed to having to save for it and wait.
FUN FACT, THOUGH: You can also EARN interest. For example, when you open a savings account, the bank pays YOU a small percentage regularly for keeping your money there. The longer your money stays put, the more interest you earn.
What your interest rate is
Interest is calculated as a percentage of the money you borrow, over a certain period of time. The percentage is called an interest rate.
The interest rate on your student line of credit will likely be based on the prime rate. The prime rate is the interest rate that a lender announces as its reference rate. It can change at any time, and therefore the interest rate will change whenever the prime rate changes.
Interest will be calculated on the daily balance of your line of credit at the end of each day and compounded monthly. This means that any unpaid interest will be added to the balance of your Educational Line of Credit.
Think of compound interest as "interest on interest" which can be particularly impactful if you don't make your minimum payment on time.
What your Interest terms are
While in school, for the CIBC Education Line of Credit, you'll be required to only pay the interest portion accrued over the month on the amount of money you actually used. This will result in a lower monthly payment amount–making it more manageable during your studies.
If you have any extra money lying around, it is always a good idea to make an additional payment to reduce the outstanding balance and avoid paying more interest next month.
After graduating from your program, you'll have the option of converting your student line of credit to a regular line of credit, or to a personal loan of up to 20 years to help make your monthly repayments more manageable, at the same low rate. You'll always have the option of paying off the loan at any time without penalty.
Getting a student line of credit is one of those big life milestones, like buying a house or car, and an official milestone on the road to "adulting."
But the best thing you can do is beware of how interest will affect you and your line of credit moving forward.
Think you know all about student lines of credit now?
Your Chance to Win $1,000
Take this week's challenge and you'll be in the running to win this week's $1K prize*.
Brought to you by CIBC. General information not about CIBC Financial products is provided for your reference and interest only. The above content is intended only to provide a summary and general overview on matters of interest and is not a substitute for, and should not be construed as the advice of an experienced professional. CIBC does not guarantee the currency, accuracy, applicability or completeness of this content.
*No purchase necessary. Contest open July 28, 2017 to October 5, 2017 to legal residents of Canada 16+ who are current students of an accredited Canadian university, college or secondary school. Ten (10) prizes available to be won, each consisting of one (1) $1000 cheque. One (1) prize is available to be won per Challenge Period. Odds of winning depend on number of entries received per Challenge Period. All amounts in these Rules are in Canadian dollars. Math skill-testing question required. Full rules available here.